When the cake is getting cold, And I'm frosting on my own, When I jump around you're there, Like buttercream on a layer !
Once upon a time, there were two gourgandines.
The unfortunate girls worked for hours, every single day, to create new cake designs to praise their ungrateful god, Indie Rocking. One day, a drunken fairy godmother decided they'd worked hard enough and granted the girls with two golden tickets for Royal Republic next show, at Le Bikini, Toulouse. At the end of the gig (which was awesome but you already know that), while they were still recovering from jumping two hours in a row, something even more awesome happened : Adam Grahn, singer of the band, came to see them and said six words that changed for ever the face of the world.
Like ever.
"Hey, aren't you working in bakery ?".
KABOOM.
Totally overwhelmed, the Gourgandines, confirmed and offered to bake a cake to celebrate Royal Republic 10th anniversary and to bring it the next day, in Cognac. The lead singer kindly accepted and the girls went to their car, still in shock. And realized it was nearly 2am in the morning and they had only a few hours left to create and bake something great enough for Swedish Rock Royalty.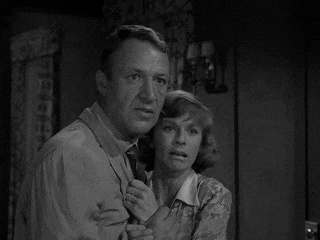 The day was epic. The girls barely slept. They overcame a thousand perils ! (Well, at least three : 12 nasty muffin moulds which were waaaay too small, 1kg of evil organic flour that totally changed the batter taste, and a scarily undry-able sugar paste). They managed to create two different kinds of cupcakes and brought them to the band, who really liked them !
Hurray for the gourgandines !
Hurray for Royal Republic !
Thank you Drunken Fairy Godmother !
Royal Republic 10th anniversary cupcakes
Rider for 12 vanilla cupcakes
Vanilla batter
100g butter
200g caster sugar
2 eggs
125g flour
125g self raising flour
60ml milk
60ml heavy cream
1 tbsp vanilla extract
Preheat oven to 180°C. Mix cream, butter and sugar until smooth, then add the eggs and mix again.  Add flour gently, then milk. Beat well. Fill paper-lined muffin tins with batter. Bake for 20 minutes, until golden. It's done ! Taste one. Is it good ? Bravo, you're the new Cupcake Queen / King.
Lemon Curd Insert
4 medium size organic lemons
150g sugar
3 eggs
1 tbsp corn flour
Wash the lemons and zest 2 two of them. Squeeze out the lemons and put the juice in a saucepan. Add sugar and corn flour. Heat up at low heat and stir. Beat the eggs. Add the lemon mix on the eggs, then place in the saucepan at high heat. Stir constantly. The mixture will thicken. Allow to cool down. Taste it. Do you want to eat the whole damn thing ? Congrats, you're the new Lemon Curd Queen/King.
Swiss Meringue buttercream
4 egg whites
200g sugar
250g butter at room temperature
Scraped seeds from 1 split vanilla bean
Mix the eggs and sugar then heat them in a double boiler until the mixture is 45°. Whip into a glossy meringue, then pour it in your kitchenaid and mix at high speed. Add the butter piece by piece, and vanilla seeds. Then taste it. Is it yummyyy ? Huzzah, you're the new Swiss Meringue ButterCream Queen/King.
Rider for 12 chocolate cupcakes
Chocolate batter
Same as the vanilla ones but add 40g chocolate powder. 😉
Salted Butter Caramel Insert
120g sugar
50g butter
3 pinches of salt
20cl heavy cream
Heat the sugar in a saucepan on medium heat until it melts and gets a light brown colour. Add the butter little by little, then the cream, stiring constantly for 5 minutes. Taste it. Is it delicious ? Hurray for the new Caramel Queen / King !
Long live Royal Republic ! 
And you too, my good sir. You too.
0