When you cross the whole country to attend a festival and everything gets canceled due to bad weather there are barely 2 options left : cry hard or try to laugh about it. We chose the second one. 😹
Act 1 : Like a duck to water in Musilac
It was a sunny day of July and everything was going swell. The Gourgandines, well um – we were bathing in the Lac du Bourget, enjoying the freshness of the water, the sun kisses on our skin and dreaming of the music festival to come. Franz Ferdinand, Her and Iam – one of the finest French hip hop bands of all time – were scheduled on the same night : what a blast, what a feast for our ears !
Franz Ferdinand was clearly the highlight of the day. Alex Kapranos' crystal clear voice resonated with panache in this beautiful set-up, Paul seemed to be on top form, Miaoux Miaoux was slightly mousy on Do You Want To but beautifully redeemed himself on Love Illumination. We wish we could have heard more of Dino and Bob though. And the overall act lacked an inhabitual stage presence. Like literally. Like we're not talking about a concert here but about sound checks heard from afar…
Indeed, we were ready to have the time of our lives but unfortunately, the Gods had planned otherwise…
Act 2 : There's something in the water…
As we approached the stage bonding with fellow Franz Ferdinand fans, the unbelievable happened.
Apparently, a Kraken who had remained asleep for centuries under the Lac du Bourget suddenly decided to wake up and drown the whole place.
The fearless band L'Imperatrice started to play. Eerie pop, dashing Natalie Portman-style singer, great energy, a breeze of fresh air, or was it the tempest? HA.HA.HA.
Rain started to fall violently, soaking everyone to the skin, thunder roared with rage, making it hard for the band L'impératrice  to be heard. A furious, frozen wind woke up, blowing everything off, screens, wires, instruments, cows, people altogether. Everyone was screaming ! Everyone was head over feet ! And not only because France had just won the Football World Cup, like 2 seconds ago.
WHO WOKE UP THE BEAST?
Was it the Wiccans? The Vegans? TRUMP? Or maybe… Was it Massive Attack using the dark arts to unleash Zeus's wrath in a lame attempt to seek revenge for the Mad Cool debacle?
One thing is for sure, something went terribly wrong. The vicious creature was determined to make a statement and tear the place into fucking pieces. Musilac festival was canceled.
Thankfully, it didn't cancel our review :
With the benefit of hindsight, the signs were there : phone going mad hours ago, a broken fan, a fall trying to reach the front row, Shaka Ponk playing…
Act 3 : Way down we go
After all of this, when escaping the crime scene, we thought we had seen it all. We were wrong.
Of course we had no hotel. So we had to book one in Grenoble, one hour away. We went into our flooded cars, with our flooded clothes but always impeccable makeup (Thank you Kat!), and were in such a hurry to run away from Atlantis we got flashed 1km above speed limit. #highwaytohell
We had almost forgotten about one crucial thing : France had just won The Football World Cup. Hip. Hip. Hip. Hooray. Have you ever wondered what it's like when your country wins the World Cup? Well, it's like a freaking zombie apocalypse … that had turned Grenoble into the Hellmouth.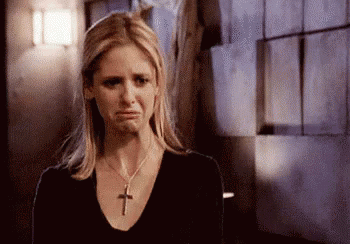 Welcome to Grrrrrenoble
As soon as we had stepped out of car, a horde of zombies attacked us. They had alcohol breath, blood shot red eyes, hideous blue-white-red shirts, and were all groaning "We argh the Champions, we aaaaargh the champions". Poor creatures. We had no choice but to pretend to be like them to make it to the Indian restaurant that was going to save our day (There's nothing a good chicken vindaloo and rose lassi can't heal, right?).
The city was in flames. Or at least some people's cars. Balls and bottles were flying over our heads. The police was using flashballs and teargas.
Anyway, we finally reached the Indian restaurant, safe and sound. It was closed. We had to beg the owner of a barricaded Lebanese restaurant to let us in. As we thought things couldn't get any crazier, our phone bipped, and we learned that HPA, leader of our beloved The Hives, had become the new Pope and had started to perform satanic rockstars weddings in Sweden.
Still shaking, we went back to our hotel Michonne's style, hoping for the best, expecting the worst, avoiding walkers, crazy cars, instagram notifications and all the broken bottles we saw. Well, all of them except one. We do not recommend stepping on broken glass, it hurts.
We could'nt resist to tell you the whole story, for we've always been more into laugh than tears. And we're preparing ourselves to face rock addicts worst nightmare : The No Gig Depression. Oh… Memories <3
And you, what was your craziest (no) festival experience?
PS : Exclusive : The playlist of the debacle !
#Musilacbury #Musilaczilla #Musilarmaggedon #thistempestisoutofcontrol #dearScotspleasetellNessietobackoff
0